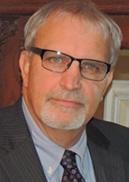 Ron Denney – Licensed Auctioneer & Realtor
IF YOU WANT IT SOLD AND CLOSED, RON CAN HELP!
About Ron:
"Selling real estate at auction requires an aggressive approach. Auctions are one of the oldest forms of selling property. Technology and continually changing methods of mass communication create an increased popularity. Auctions get attention. I have successfully closed hundreds of single and multi-property real estate deals, and believe in the auction method."

– Ron Denney
Licensed Professional Auctioneer
Second Generation Realtor
Third Highest Producer of Sales Volume Ohio Real Estate Auctions
Sinclair School of Accounting and Finance
Capital University Law School Mediation Program Completion
Member, Ohio Auctioneers Association
Past President, Springfield Board of Realtors
Member, Dayton Area Board of Realtors
Member, National Association of Realtors
Network Partner 50 + Auctioneers, OREA
Volunteer, Community Charitable Auctions
Previous Sales Records as Manufacturers Rep.- Restaurant Industry
Real Estate Sales Awards such as OAR President's Sales Club Distinction
In addition, Ron enjoys giving back to the community through charitable auctions yearly.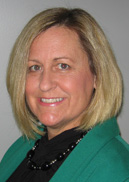 Katherine Denney – Regional Marketing Executive
About Katherine:
Katherine's experience in organization branding, marketing communications, business and cultural development spans 28 years.  Katherine has earned a Master of Business Administration Degree with an emphasis in Marketing and a Bachelor of Science Degree from the University of Dayton.  Prior to joining Ron Denney Auctioneer, Katherine served as the Executive Director of Arts Interface Creative Group, Director of Circulation Dayton Business Journal, Vice President of Marketing and Public Relations Victoria Theatre Association Arts Center Foundation.  She has served on numerous boards including the Frank Lloyd Wright Westcott House Foundation, and volunteers at a local church preschool.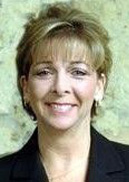 Jodi Anderson – Regional Auction Administration
About Jodi:
Jodi is a full time licensed real estate agent with OREA.  She has been an industry leader for ten years, including sales awards and achievements.  Jodi plays an intricate role behind the scenes of auctions with administrative organization pre/and/ post auction assistance and communication.   In addition, she is a community and church volunteer.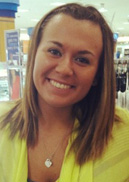 Morgan Pridemore – Registration