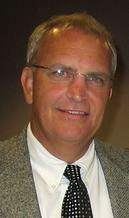 As a full-time professional Auctioneer, Ron Denney has earned the respect of a diverse group of clients including residential and commercial property owners, financial institutions, real estate investors, estate attorneys, property managers, court appointed receivers and luxury property owners.
The auction process is the strongest method of selling and closing real estate in today's marketplace and the market of the future.  Ron Denney Auctioneer is a professional auction company in central Ohio owned by Ron and Katherine Denney, with each bringing decades of sales and marketing expertise and knowledge to every transaction to better serve their auction clients.  The Denney name has been synonymous with Real Estate for over 50 years.


The approach is simple:
1. Showcase the Asset
2. Attract the Greatest Market
3. Minimize Client Burden
4. Yield the Highest Competitive Return in 30 Days
5. Maintain Professionalism
If you want it SOLD AND CLOSED, Ron can help!

 Contact us today.
Real Estate is offered through Ohio Real Estate Auctions, LLC.

"I have used Ron Denney as an auctioneer on several properties.  I consider him a trusted adviser that has been mutually very good for both of us.  Not only have I used him for some of my own properties, I also have referred several of my clients to him when the auction process seemed like the best method to obtain the clients goals and objectives.  He has a vast knowledge of the real estate business and I look forward to working with him in the future."
   Matt Arnovitz, President – Arnovitz and Associates